Transitional Power
Providing competitive, sustainable and reliable power solutions across Africa
ETANA
Electricity Trading Licence
PROJECT PORTFOLIO
Providing low cost, low-carbon, renewable energy solutions for mining and industrial companies across Africa
Working in partnership with Total Eren with a right to invest between up to 49% into the co-developed projects, we have a fast-growing pipeline of projects approaching 1 GW
IAMGOLD
Inaugurated in 2018, the 15 MW Essakane solar PV project in Burkina Faso is one of the largest hybrid solar-thermal plants in the world; a project which won the 2019 TSM Excellence Award a year later
Tharisa
The 40 MWp solar PV project will supply electricity to the South African PGM mine on a minimum 15-year PPA on 'take-or-pay' basis, contributing to the company's goals to become carbon neutral in 2050
First Quantum Minerals
This 430 MW project at FQM's copper-gold mine is one of the most ambitious renewable energy projects in Africa, complementing and expanding Zambia's existing renewable energy capacity, utilising both solar and wind resources
Karo
Solar power will be provided to the newly constructed PGM mine in Zimbabwe at the initial installed capacity of 30 MW, part of a broader project of 300 MW to be developed over the mine's evolution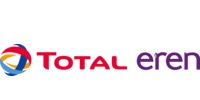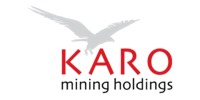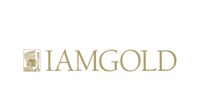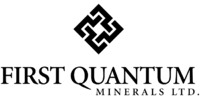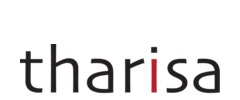 We seek to play a leading role in accelerating Africa's energy transition and deliver a positive impact where we operate. 
Our focus is to deliver reliable, low-cost power solutions that have a wide range of ESG impacts for both the companies we work with, the communities in which they operate, and the countries we work in.
We work with leading companies to decarbonize their operations and help chart a course for a more sustainable, net-zero future.

By tapping into natural solar and wind resources, we help to reduce carbon footprints, encourage renewable focused investment, supply greener power for a range of requirements and play an active and positive part in delivering ESG goals.

Our projects can deliver genuine, tangible impacts from creating local jobs and acting as a catalyst for economic growth, to tailor-made social investments in local communities
Corporate presentation
Renewable Water Business – ENEO
Focused on delivering clean water solutions using renewable energy.
Chariot's water business, ENEO, is focused on providing clean water solutions using renewable energy; our first proof of concept desalination project in Djibouti will provide water to local communities using 100% solar energy.
Chariot acquired this business in line with our mission to create value and deliver positive change by addressing the increasing water scarcity in Africa while complementing our Power and Green Hydrogen pillars.
ETANA ELECTRICITY TRADING LICENCE
Looking to deliver unique renewable energy mix solutions at competitive prices to help address the significant power requirements across South Africa
Through the joint venture with our partners Etana Energy, Chariot has been granted one of three trading licences in South Africa, the largest electricity market on the continent and within a market which is rapidly deregulating.
This licence allows the transmission of electricity from renewables projects to end-users and gives the right to buy and sell electricity on South Africa's national transmission grid, opening up access to a range of high-volume off-takers including municipal, industrial and retail customers.
Electricity trading brings an additional revenue stream into Chariot and enables future participation in large renewable projects in Southern Africa.