Green Hydrogen
Hydrogen is a key component of the energy transition with huge market growth potential
10GW
Renewable power generation potential
1.2Mt
Targeted Green H2 production by 2030
5,000km²
Approx. project area
PROJECT NOUR
Chariot's green hydrogen project, "Project Nour", spans two onshore areas totalling approx. 5,000km², across northern Mauritania; a location that takes advantage of the wide scale wind and solar potential, important for large-scale renewable energy generation and low-cost hydrogen production.
Project Nour also benefits from geographical proximity to Nouadhibou (Mauritania's deep-sea port) and to large European markets, with the potential to make Mauritania one of the world's main producers and exporters of green hydrogen.
Chariot is working in partnership with the Government of Mauritania to support their ambition to become a leading producer and exporter of green hydrogen, the latter strengthened through the MoU signed with the Port of Rotterdam in April 2022, which was a first step in establishing supply chains to enable the sale of green hydrogen and its derivative products (notably ammonia) into Europe.
With up to 10GW of installed electrolysis to produce green hydrogen and green ammonia, Project Nour could become one of the largest global projects of its kind by 2030. The Project has the ability to create a range of positive impacts through socio-economic development in Mauritania through increased investment, job creation, skill development and increased government revenues. 
Its world class potential was verified by the Pre-Feasibility Study ("PFS"), as announced in May 2022. Chariot is partnering with Total Eren to co-develop this project. 
Chariot is also collaborating on Proof of Concept projects in Morocco alongside Mohammed VI Polytechnic University and Oort Energy and further green hydrogen opportunities are under evaluation. 
Green Hydrogen Market
Green hydrogen is predicted to play a vital role in the global energy transition. 
Of the ~115 Mt of global H2 production, green H2 currently makes up 2-4%.
Estimates for global H2 demand for 2050 suggest up to 800 Mpta of demand may come from green hydrogen alone, potentially 100% of hydrogen demand.
Project Nour has the ability to generate 1.2 Mpta of green H2 per year, demonstrating the enormous growth potential of the hydrogen industry and the requirement for large projects like Nour.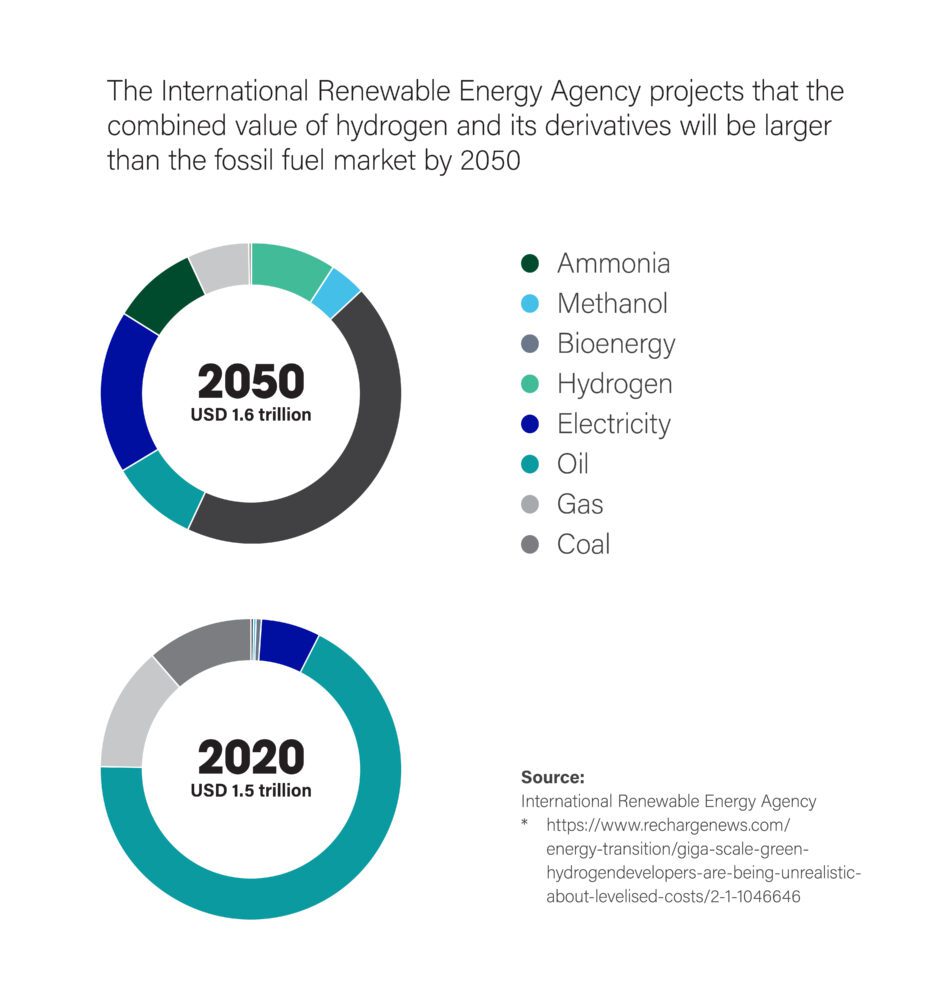 "We are very pleased that the PFS has confirmed the world class potential of Project Nour, both in its unique capacity to generate green hydrogen and for the broader development opportunities that it could bring to Mauritania. It is exciting to be looking to harness our natural resources in this way and Chariot has our full support as they progress this through the detailed feasibility studies."
H.E. Minister Abdessalam Ould Mohamed Saleh
Mauritania's Ministry of Petroleum, Mines & Energy
FEASIBILITY STUDY
The PFS for Project Nour, completed in 2022, confirmed the project's ability to produce some of the cheapest green hydrogen in the world:
Unique and complementary wind and solar conditions, underpinning attractive project economics

Possibility of production of competitive green ammonia for export

Partnering process underway with the objective to form a world-class consortium
Chariot recently signed a Framework Agreement with the Government of Mauritania, paving the way for the in-depth feasibility study that will seek to confirm the potential for installing up to 10GW of electrolyser capacity.
Desalinated water is an essential component of green hydrogen production, so the capacity to implement desalination solutions powered by renewable energy, a focus for Chariot's water business ENEO, will also be a critical part of the feasibility for both Project Nour and other green hydrogen projects.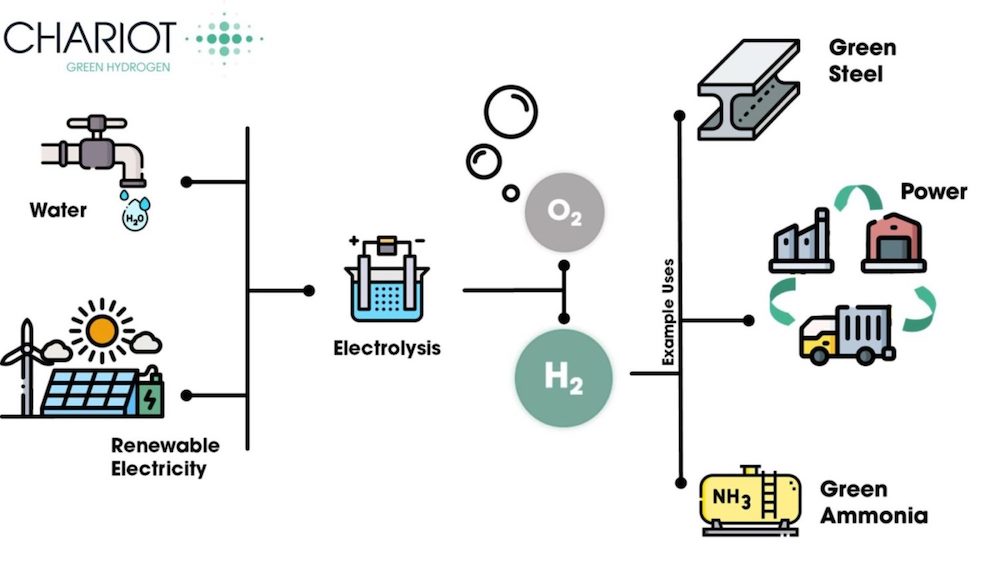 SIGNIFICANT DOMESTIC VALUE FOR THE COUNTRY OF MAURITANIA
Providing baseload power to the national grid

Diversifying industrial activities (e.g., green steel)

Developing local infrastructure with the potential to have a significant impact on GDP

Potential to create a range of jobs

Increase access to clean water for both residential and industrial use